If you're the type of person to make resolutions at the beginning of a new year, you're probably familiar with those same resolutions not making it out of January! We all set out to improve in some way—our health, our spiritual wellbeing, reading more, or just smiling more. But it can be hard to stick to those goals. Last week, we held the first of four workshops at The Lodge dedicated to helping you make 2020 your best year yet!
Rita Stevens, VP of Operations at Vantage Point and Co-Owner of The Lodge, kicked off our time together by talking about the importance of setting goals for ourselves. We talked about how the goals we're most likely to succeed in are ones we set for ourselves, and that are focused on our happiness. Rita gave some strategies for making sure we can achieve what we set out to do. We should set goals that are important to us, make them measurable, and reach out to others for support and accountability.
After our discussion about goals, we had the chance to hear from The Lodge's culinary director, Loren Galt! We talked about how important fresh food is for our overall health and wellbeing. He led our discussion and talked about what makes the food at The Lodge so good–the secret is that it's all fresh! We discussed different dietary options and will hear more from Loren during next week's delicious workshop focused on healthy eating!
We were also joined by Christel Garret, OTR of Beebe Healthcare who gave a preview of what we'll be discussing throughout the remainder of the workshop series. She also shared how the groundbreaking partnership between The Lodge and Beebe will give you a Wellness adVantage right in your new community!
Our time together concluded with a Q&A session with all of our attendees where we talked about getting healthy, staying healthy, and all things Lodge!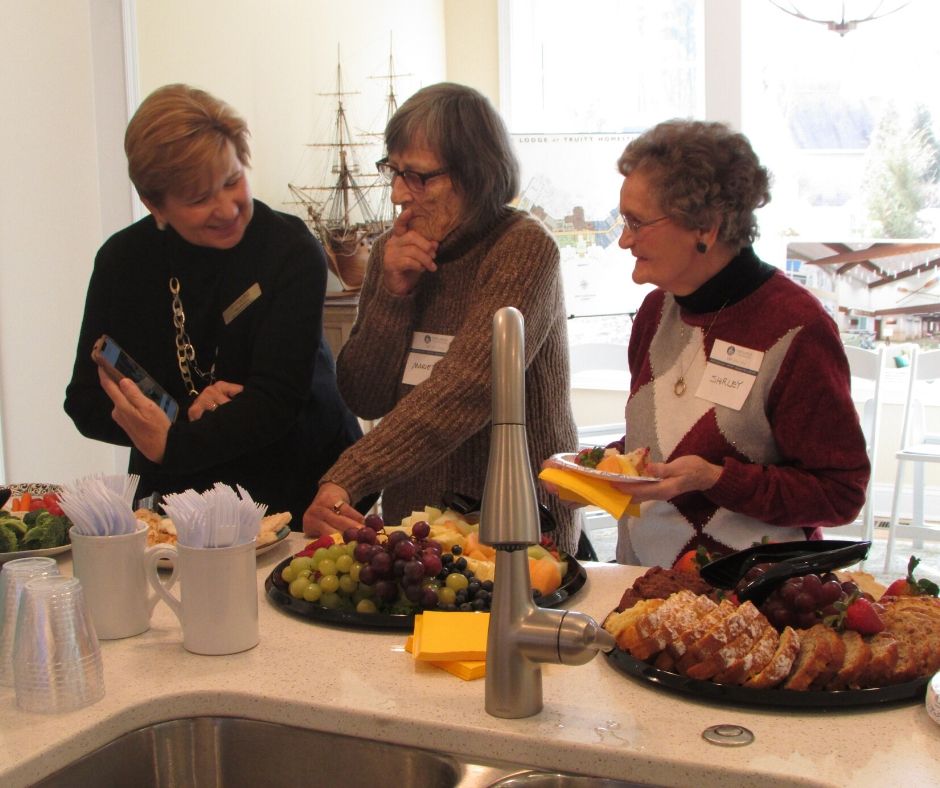 We so value our time together and are so excited to see you on February 13th for our next workshop, as well as additional workshops on February 27th and March 12th. Be sure to check those out and register today to reserve your spot for these exclusive events!