When someone mentions the home buying season, most people think of Spring. It is true that this time of year is widely known to many as the ideal time to list your home because buyers with school-aged children prefer to move when their kids are out of school. However, did you know that, on average, sellers gain more above asking price offers in the Winter months of December through March than from June through November? The same study shows that homes listed during the Winter are more likely to sell within six months than comparable homes in the Summer/Fall.
So while it may be true that more buyers out in force during the Spring, the people who are motivated to buy are around year-round. So why not list your home during the months where there is less inventory with which to compete?
Now, you may be tempted to argue that markets in the South and West of US like Florida, California, Arizona skew the numbers because they warmer 365 days a year and enjoy more of a year-round market. However, there are still huge benefits for those looking to sell their home in the North East and Mid-Atlantic regions of the US. It is true that when the weather is colder and more dreary, fewer people want to venture outside. But this also means that there are fewer tire-kickers and serial open house visitors. The ratio of serious buyers to casual lookers is much more favorable in the Winter.
There are other benefits of listing your home for sale in the winter including:
Getting more attention from your listing agent – less homes on the market means your listing agent will have more time to spend on YOUR listing
Job relocations – many companies relocate employees during the first quarter of the year. Potential buyers will be motivated to buy and searching beginning in December
Less emphasis on curb appeal – this means less landscaping, mowing, pruning, and watering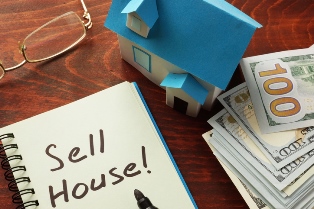 An article on Time.com suggests strategies that will help bring in offers faster during the winter.
Pricing your home low brings in more potential for a bidding war and above expected returns
Make necessary repairs that could influence a buyer's opinion of your home; including tuning up your HVAC unit, cleaning the gutters, and inspecting your roof.
Brightening up your home with fresh paint, curb appeal improvements, etc. will help you home feel more inviting during dark winter months.
Another consideration for sellers to make is where to move when their home sells – if they have not already purchased a new home. People who are 55 and older have more options than any other type of buyer because they can choose to buy a home in a traditional neighborhood or one that caters specifically to those 55 and better. To learn more about the benefits of purchasing a home in a 55+ community, check out our blog article here.